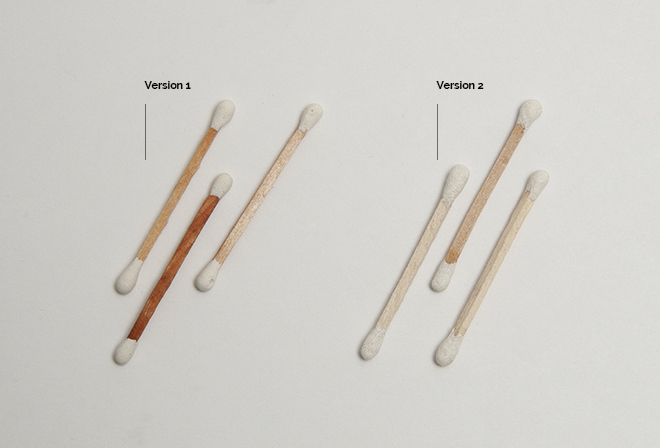 I've put up some new stock of the 2-tips matches online. The manufacturer has made some changes in the way they produce their matches now. They're still the same size and function the same, but (in my opinion) are unfortunately aesthetically less pleasing now.

I'm naming these newer ones "Version 2" or "V2" because I feel they're significantly different from my original product photos, so I want customers to be informed.

Version 1:
• Warmer shades of wood
• Match head appears more white & smooth

Version 2:
• Muted tones in the wood
• Match head appears more textured and grey

This may be the match we carry indefinitely as trying to switch suppliers is not a priority at the time, but feel free to leave any questions or comments!