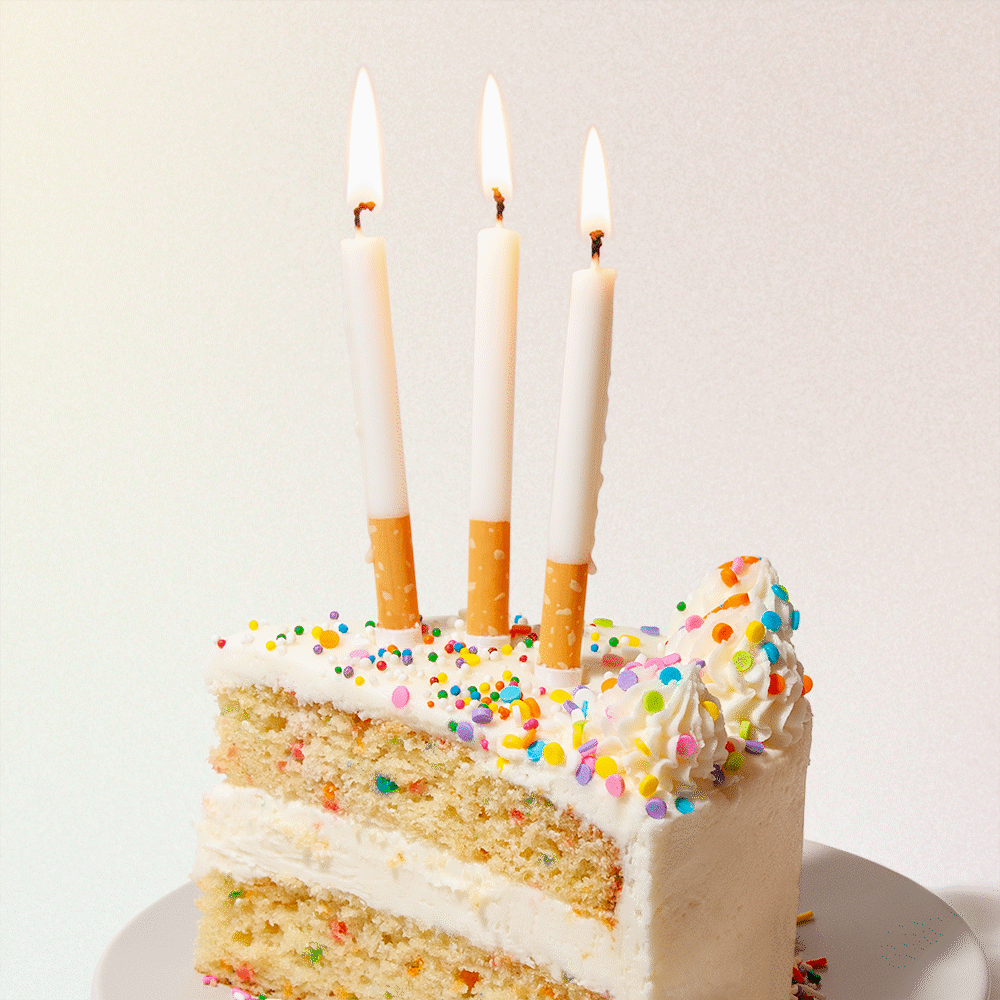 When I thought up cigarette candles, I thought it would have definitely been a regular mass made product at this point – but I couldn't find them as a real product on the internet and instead mostly found some artsy edited photographs, etc. So I decided to make them!
These are the Death Wish Candles. 💀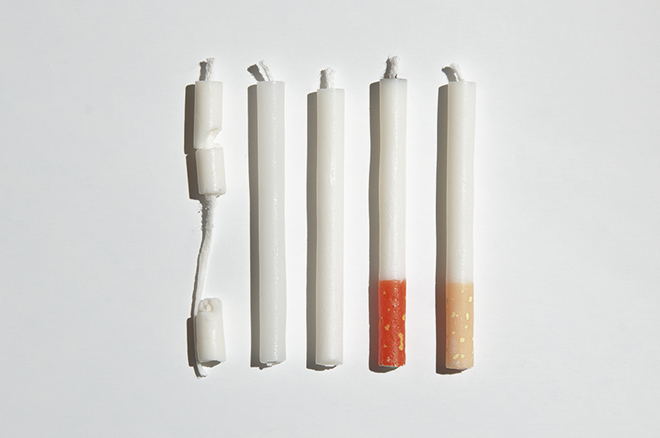 As usual, my handmade products are a little more expensive than the rest of my items – but still under priced based on the time and effort it takes for me to make!
The image above shows a bit of the starting progress of trying to make these candles. I couldn't find regular small white candles that had a flat top (most are cone-shaped and tapered) so I have to make the actual candles themselves from moulds that I made. I experimented with soy wax and paraffin wax and found a mix works best. I also first attempted to make the orange filter part from orange wax, but that failed really badly and wouldn't properly stick to the rest of the candle. So in the end I ended up painting the bottoms with non-toxic water-based acrylic paint (apparently painting candles in a decorative way is sort of a thing now btw!)

It would be really cool if I could find actual tiny white candles with the flat tops – because then I could make so many more candles more quickly, and decrease the price! But for now, it is what it is. I think they're really fun, and I'm excited to use them on someone's real birthday!