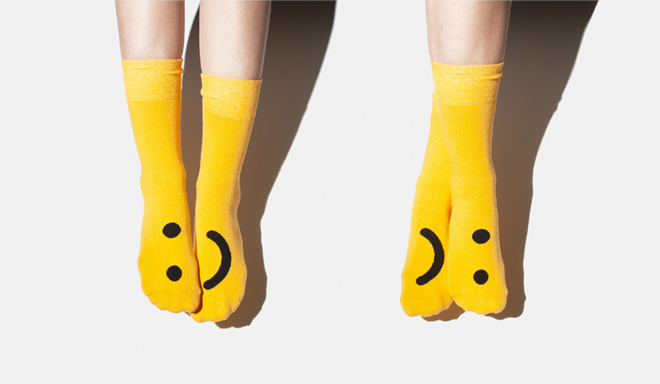 We created some cute little socks called "Cotton Eyed Toe"!
You can wear them either happy or sad… and you can easily change the mood by swapping your feet. They're currently available in white and yellow (but other colours can be considered in the future so let us know if you're looking for a variation!).

Buy yourself a pair here.